Pay Options
At CHRC you'll find beautiful surroundings and the highly-trained multidisciplinary team of professionals providing our cutting-edge treatment program. You'll also find our rates to be lower than industry norms. We have worked very hard to provide affordable treatment without compromising care, comfort or results.
We are not a government-funded facility. Government-funded programs simply cannot afford to provide the type of treatment that we offer and they have long waiting lists.
Our program is covered by some union and insurance plans. Medicard Finance provides financing for treatment not covered under government medical insurance programs. Medicard is an independent company and is not connected to CHRC.
 Click on the words Medicard  for more information.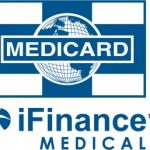 Canadian Health Recovery Centre accepts cheques, money orders, Visa, MasterCard and debit. For our US clients, payment can be made in US dollars and the exchange rate at time of payment will be applied. Full payment is required before or on admission.
For more information please call our Centre. We are available to answer your questions 24/7.