The evolution of addiction treatment …
Canadian Health Recovery Centre is the premier private care addiction treatment facility in Ontario, exclusively for men.
At CHRC, we help you face your fears, build your confidence, learn skills to manage life's challenges and break the cycle of addiction.
Our clients leave with a new lease on life, renewed health and vitality and the foundation to live their best life.
 CHRC was designed for men in the treatment of substance addiction, secondary process addictions including gambling, sex and love addictions, and concurrent mental health issues such as anxiety, depression, and addictions related to trauma and PTSD.
We are not a 12-step-based program. At CHRC, we're changing the status quo with a holistic treatment model based on the latest scientific research, strategically focused on the whole person, not just the addiction. Our team of skilled clinicians and specialists deals with the complexities of restoring the mind, body and spirit with a program that promotes recovery on several pivotal levels: biochemical, neurological, psychological, emotional, physical, nutritional and spiritual.
Take a moment to listen to a few of our video client testimonials (below)
Addiction Specialists are ready to take your call 24/7… TOLL-FREE: 1-844-539-2225
TOLL FREE INFO LINE:

1-844-539-2225
Calls Answered By An Addiction Specialist

For a large percentage of people, the standard treatment models and 12-step programs simply do not work. We knew there had to be something more. We made it our mission to build a treatment model that provided better outcomes.
With the right treatment, the chains of addiction can be broken.
The biochemistry that drives addictive behaviour and the physiological damage caused by substance abuse must be treated for lasting recovery to occur. Our unique treatment approach addresses the underlying neurological and biochemical imbalances that counselling alone cannot heal.
You are worth the very best.
Call our addiction specialists for help with your individual circumstances.
Addiction Specialists are ready to take your call 24/7… Call toll-free: 1-844-537-2225
We accept major insurances. Private pay options are available including third-party financing.
TOLL FREE INFO LINE:

1-844-539-2225
Calls Answered By An Addiction Specialist
WHAT SETS US APART?
We treat the whole person – not just the addiction. Stopping the substance use is not enough. Without effective treatment, the cycle of addiction will continue for many, as the individual will continue to self-medicate in their desperate need for relief from anxiety, depression, cravings, irritability, fatigue and irrational thinking. Our ground-breaking program focuses on the underlying issues that drive addiction and total wellness.
We are the only addiction treatment centre in Canada offering a comprehensive treatment program that includes Orthomolecular therapy and biochemical rebalancing. The lifestyle of a person dependent on drugs or alcohol typically results in the depletion of important nutrients, which overtime, interferes with normal brain function. Our Orthomolecular nutritionist uses the highly effective modality of Functional Blood Chemistry Analysis to identify and repair biochemical root causes and effects of addictions. Each client receives a customized nutrition strategy based on body chemistry, nutritional and metabolic needs. We use targeted supplementation and dietary solutions to alleviate compulsions and cravings, improve neurotransmitter function, balance blood sugar levels, improve weight and digestion, promote deep detoxification, optimize energy and vitality and reduce systemic and brain inflammation. We provide a personalized Orthomolecular protocol for each client to address their unique health concerns. The result is a marked improvement in overall health, including areas of mood and mental health, impulse control, processing and memory.
Change is possible. Even the most habitual behaviour can be changed. Through advancements in science and brain imaging, we know that the brain can be re-wired and new neural pathways can be developed. You have to be part of a treatment protocol that uses neuroscience to your advantage.
Take charge of your life and take the next step. Call toll-free 1-844-539-2225 ext.2. We're here to help each step of the way. All calls are discrete and confidential.
TOLL FREE INFO LINE:

1-844-539-2225
Calls Answered By An Addiction Specialist
Unparalleled commitment to your recovery. Our treatment team brings compassion, skill, dedication and years of experience. Our highly credentialed team and high staff-to-client ratio allows for the person in treatment to receive the personal care and attention needed to build a solid foundation toward lasting sobriety. Visit Our Team page.
We uncover and address the underlying issues and causes of addiction. CHRC utilizes the latest in scientific research and evidence-based therapies, including cognitive behavioural therapy (CBT), dialectical behaviour therapy (DBT) – coupled with an array of proven holistic modalities to get to the root issues and provide you with the tools to reach your recovery goals.
We don't replace one drug with another. We treat drug and alcohol dependency, including concurrent mood disorders and mental health issues, such as anxiety, depression, and emotional trauma without prescribing psychotropic drugs. Our care team will work collaboratively with you to find solutions to wellness that do not focus on adding new chemicals into the system. Assistance in tapering off psychotropic medication may be an option for some clients.
If you've tried other programs without relief – don't give up. We can help. 1-844-539-2225.
Men Only. Canadian Health Recovery Centre is a male-only treatment centre. Clinical data demonstrates that the separation of men and women during treatment can substantially improve outcomes. Gender-specific treatment supports a relaxed atmosphere without distraction, where men are able to be more emotionally authentic and focus on core issues such as drug and alcohol dependency, shame and guilt, codependency, self-esteem, trauma and relationship resolution.
We provide the highest standard of care in a 5-star setting. Your surroundings matter. The process of healing requires time and support from the right people in the right environment. Set on 14-wooded acres, bordering an 18-hole golf course, on the outskirts of Peterborough, Ontario, an hour NE of Toronto, our 22,000 square-foot facility has been specifically designed to create a luxurious retreat far removed from an institutional-style setting so you can focus on healing in relaxed comfort. In free time, clients can enjoy our theatre room, games room, professional gym and our many outdoor activities such as badminton, horseshoes, basketball, hiking, biking, gardening or golf.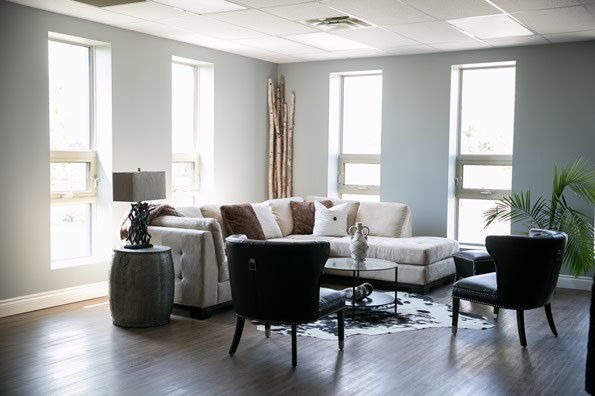 Call toll-free: 1-844-539-2225. There is no better time than right now. We'll help you take your life back.
Targeted nutrition plan. Our  chefs create mouthwatering healthy meals and snacks using only whole foods and natural ingredients. Our targeted nutrition plan supports the healing and recovery process. A poor diet complicates brain healing, affects mood and can contribute to depression and anxiety. We will help your body physically overcome your addiction so that you can receive treatment with a clear mind and a healthier body. Clients receive nutritional education and hands-on cooking classes.
Aftercare includes counsellor support, check-ins and counsellor-facilitated alumni group meetings, for life. By developing a comprehensive recovery plan that includes understanding triggers for relapse, recovering individuals can significantly reduce their risk of returning to addiction. We provide an individualized aftercare plan specific to each person's unique needs and circumstances.
Family Support. We recognize the ripple effects of addiction on family and loved-ones. The entire family needs support in healing and rebuilding new healthy relationships. Our family program helps to facilitate the healing process, dispel some of the misconceptions around addiction and provide the tools to move forward.
1-844-539-2225
Our guarantee. We stand behind our commitment to healing and lasting recovery. We provide our clients with a guarantee to match their commitment to recovery and accountability. For those who complete a minimum six weeks of treatment and maintain their aftercare plan, we will bring them back to primary care for up to two weeks at our cost, if they need a reboot or refresher – or if they relapse before one year of recovery. You aren't in this alone. We are here for you.
One phone call is all it takes to learn more and change a life. Please don't hesitate to call for yourself or a loved one. Our addiction specialists are available 24 hours a day, 7 days a week. 1-844-539-2225, ext. 2.
TOLL FREE INFO LINE:

1-844-539-2225
Calls Answered By An Addiction Specialist
What's your addiction costing you? The benefits of regaining control of your life are immeasurable. Investing in the right treatment is an investment for life. Find out what your addiction is costing you in dollars and cents. View Addiction Cost Calculator
Integrative therapies and services:
Multi-disciplinary assessment and treatment program
Psychological services
Intensive individual counselling
Group counselling
Professional gym and fitness trainer
Auricular Acupuncture
Near Infrared Sauna
Smoking cessation support
Health education classes
Functional Blood Chemistry Analysis
Wellness testing and tracking by nutritionist
Personalized nutritional supplementation
Individual nutritional strategy and coaching
Nutrition classes
Hands-on cooking classes
Yoga and meditation classes
Massage therapy
Equine Assisted Therapy
Pet Therapy
Spiritual awareness
Introduction to AA and NA, optional
Life skills training and wellness activities
Personalized aftercare plan and ongoing support
Family workshop and support
Ammenities:
Handsomely appointed private and semi-private rooms, all with ensuite bathroom and adjacent sitting/lounge area with views of the woodlands
Gourmet nutritionally-optimal meals
Fully-equipped fitness room with showers
Fitness coach and personalized fitness plan
Games room – pool table, ping pong, foosball, air hockey
Theatre
Yoga and meditation room
Hiking, biking
Golf
Volleyball
Basketball
Badminton
Horseshoes
Vegetable and herb garden
Near Infrared Sauna
Reaching out and asking for help is the first step toward lifelong sobriety, renewed vitality and outlook on life. With the proper treatment, in the right environment, change is possible and lives can be transformed. There is no better time than now.
Call our addiction specialists to find out more. All calls are confidential.
We're ready to take your call anytime… toll-free: 1-844-537-2225.
We accept major insurances. Private pay options are available including third party financing. You and your loved-one's are worth the very best.
Ready to take the next step…
Contact an Addiction Specialist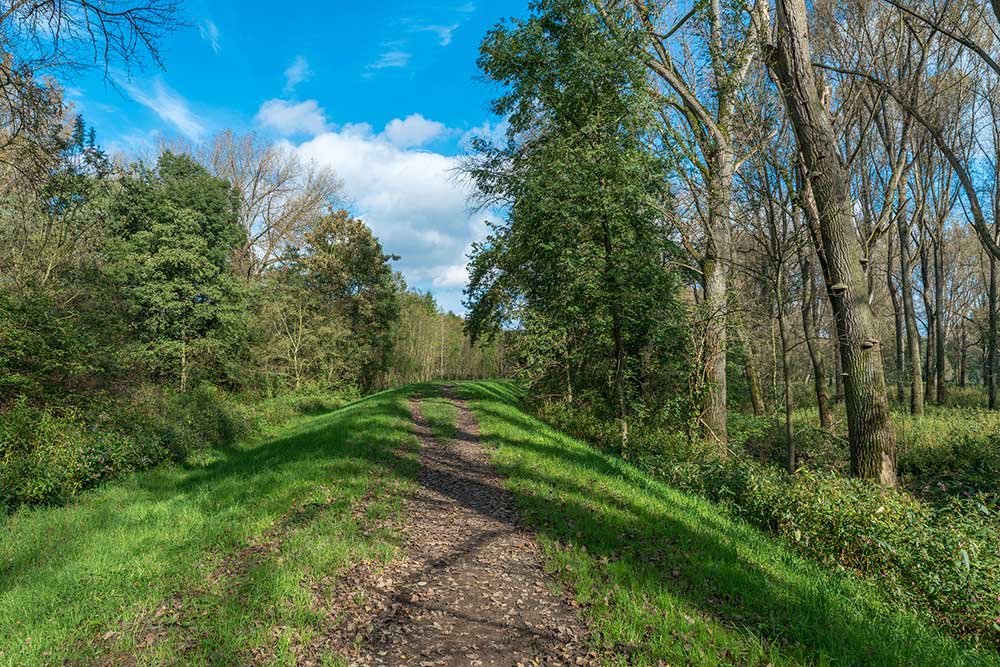 If you arrive by air, transportation to and from our centre is covered by CHRC. One of our staff will meet you at Toronto Pearson International Airport (YYZ) or Billy Bishop Toronto City Airport (YTZ). After your stay, we will return you to the airport for your flight home.
TOLL FREE INFO LINE: 1-844-539-2225
Calls answered by an addiction specialist
In most cases, we prefer that our clients not drive themselves. If you are unable to arrange transportation, we will assist you.
If you arrive by air, one of our staff will meet you at Toronto Pearson International Airport (YYZ) or Billy Bishop Toronto City Airport (YTZ) and drive you to our Centre. After your stay, we will return you to the airport for your flight home.